Manuel Oreste Rodriguez Lopez was born in Paradela (Lugo) on December 11, 1934 and died in Lugo on 13 February 1990. With only six years of age, he emigrated from Galicia with his parents to Barcelona, where he lived most of his life. In 1987 he returned to Galicia to live in Lugo. He studied Philosophy and Humanities at the Diocesan Seminary of Barcelona. Then he studied Accounting and labour law, acting professionally as Chief of Staff of a motorcycle company. There he married Irene Lopez Gomez and is a father of two sons.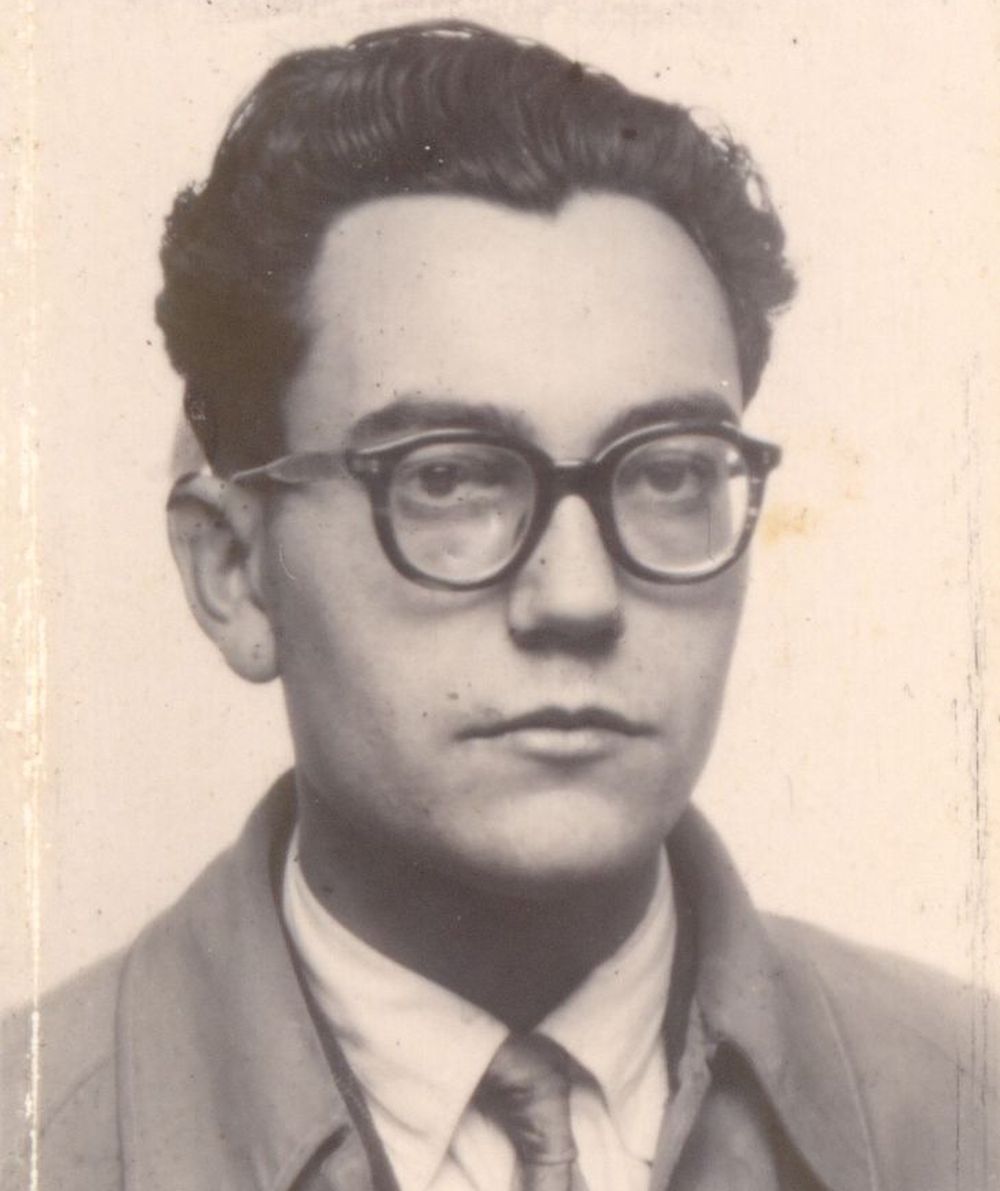 From a very young age he was interested in Galician literature, influenced by the Catalans love for their land. Far from Galicia, he established contact with Galician literature via Galician books and also by means of epistolary correspondence with prominent figures of Galician culture such as Ramon Cabanillas, Otero Pedrayo, Celso Emilio Ferreiro, Manuel Puente, Dario Alvarez Blazquez, Xose Maria Alvarez Blazquez, Ramon Piñeiro, Anxel Fole, Leandro Carre, Manuel Maria, Xesus Alonso Montero, etc.
His poetic production mostly took place in the late sixties and early seventies. In that period he wrote three books of poems (the publication of one was delayed a decade because it was banned in 1969 for being in Galician). His last book of poems, written by the late 80's, was published posthumously in 1995. Between these two periods, he continued to write poetry sporadically, receiving numerous literary awards including the first prizes for poetry in "Meigas e Trasgos" of Sarria (1976 and 1980), the Prize "José Mª Chao Ledo" in III Contest Literary of Villalba (1977) and First prize of the Literary Contest "Begonte" (1985). In 2009 his complete Poetry was published in a single volume. Several of his poems were adapted to music and sung by Suso Vaamonde, Xerardo Moscoso, Alfredo Gonzalez Vilela and Mary Carmen Otero Rolle. Another aspect of his poetic activity is his role as a translator. He undertook, months before his death, the Galician translation of L'Atlantida de Verdaguer (published posthumously by the Xunta de Galicia in 1995).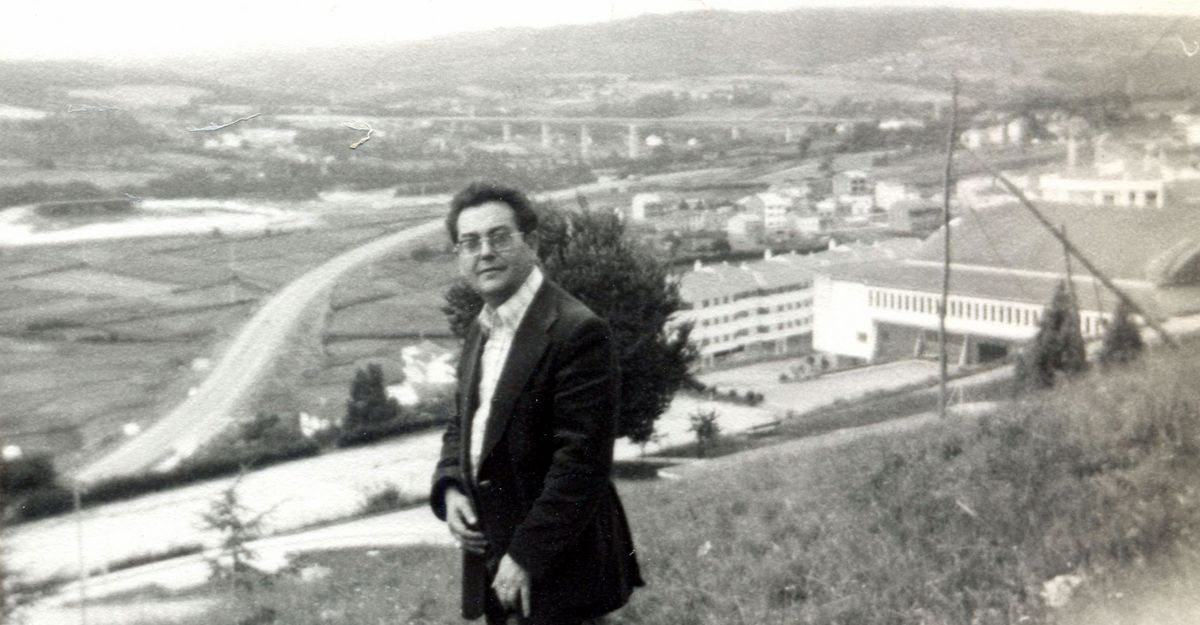 Manuel Rodriguez Lopez also wrote prose extensively. In particular, he wrote two books of short stories acclimated in his native Paradela (Reencontro coa aldea and Festas da Virxe das Dores de Paradela). He was the chronicler of the Galician activities in Catalunya (two books published in the 80's: Galegos en Catalunya 1978-1982 and Galegos en Catalunya 2, were the result of this activity) and of journeys he made with Anxel Fole throughout Galicia (Viaxes con Anxel Fole). Manuel Rodriguez was Official Chronicler of the Galician Centre of Barcelona, correspondent in Barcelona of the newspapers "Faro de Vigo" and "El Ideal Gallego." He authored large number of published articles in various media in Argentina, in "El Progreso" of Lugo, "La Voz de Galicia", "Plaza Mayor" (spokesman of the Council of Lugo) and in several magazines of the Galician Centre in Barcelona. In prose, he also won several awards, notably the first prize "Nos" of Barcelona (1980), "Meigas e Trasgos" of Sarria (1977 and 1986) and prize in Barakaldo (1978). In Galicia in Journalism Awards, was finalist in the "Reportaxe" section, the calls of 1985 and 1987.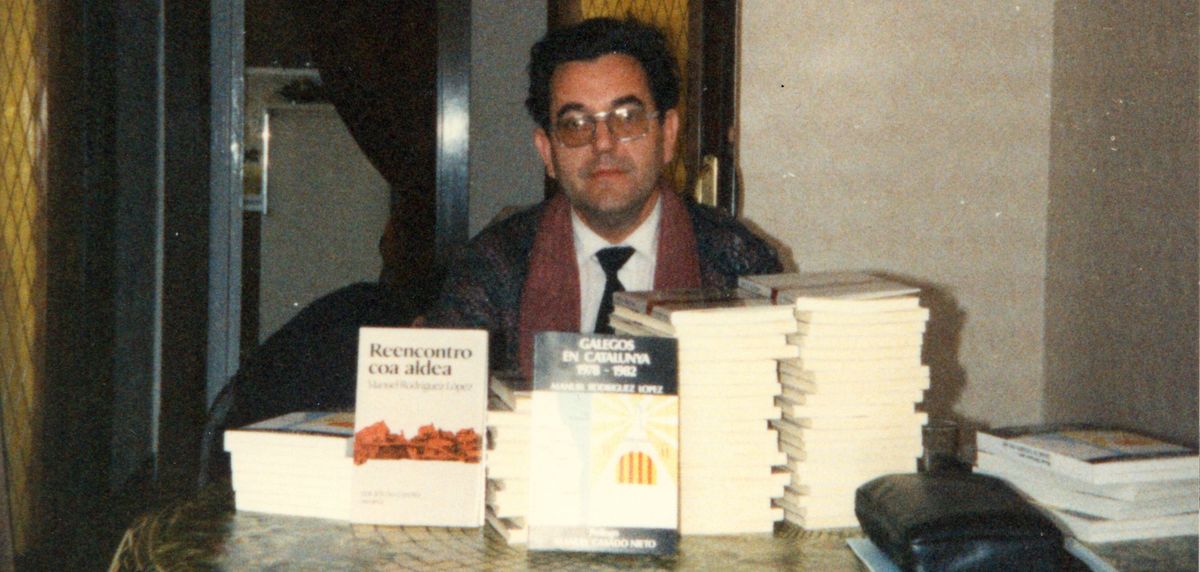 Manuel Rodriguez Lopez is recognized in the land where he was born. In the year of his death was named "Predilect Son of Paradela" (also "Lucense del año 1989"). His remains rest in the Pantheon of Illustrious people of Paradela (Paradelenses) in the cemetery of San Miguel de Paradela. The socio-cultural center of Paradela bears his name and since 1995 Paradela celebrates the Literary Contest "Manuel Oreste Rodriguez Lopez."
Poetry
• Poemas populares galegos (1968)
• Saudade no bulleiro (1970)
• Soldada mínima (1979)
• Onte e hoxe vivencial (1995)
• A Atlántida (1995), the Galician translation of the great epic Catalan book by Jacinto Verdaguer
• Manuel Rodriguez Lopez. Complete Poetry (2009)
• Manuel Rodríguez López. Antoloxía Poética (2014)
Prose
• Reencontro coa aldea (1983)
• Galegos en Catalunya 1978-1982 (1983)
• Galegos en Catalunya-2 (1985)
• Viaxes con Ánxel Fole (1988)
• Festa da Virxe das Dores de Paradela 1989 (1989)
• Volta a España a pé (1990), the Galician translation of the book Manolo Silva
Unpublished books
• Historias, contos e xentes de Paradela
• Vivimos unha longa traxedia (theater piece)
• O Paramo
• Vacacions en Galicia: Vivir Galicia
• Lugueses
• Semblanzas de galegos ilustres
Collaborations in collective books
• Homaxe ó Che (1970)
• A Nosa Terra (from "Libro de Oro", in the centennial of Ramón Cabanillas) (1976)
• Homenaxe multinacional a Castelao (1976)
• Galicia no ano 1979 (1979)
• José Mª Acuña (1983)
• Os escritores lucenses arredor de Fole (1986)
• Voces poéticas (1987)
• Paradela y su concello (1990)
• Aliad-Ultreia. Poesía. Pintura (1993)
Selected Bibliography
• Gran Enciclopedia Gallega
• Medio cento de galegos e Rosalía (1983)
• 88 gallegos: una tierra a traves de sus gentes (1983)
• De Pondal a Novoneyra (1984)
• Diccionario de escritores en lingua galega (1990)
• Un paso de poesía. Poesía Galega 1961-1975 (libro e vídeo, 1993)
• Diccionario da literatura galega. I. Autores (1995)
• Diccionario de Fole (1997)
• Alén do azul. Unha ducia de poetas galegos en Catalunya (1999)
• Vida e obra de Manuel Rodríguez López (2000)